Education & outreach initiatives, partnerships, and collaborations.
Co-presentations with the Winnipeg Film Group's Cinematéque Theatre and send + receive: a festival of sound, the biennial Emerging Composers' Competition (electroacoustic edition). Continuation of our dis/Organized Sound Series, GroundFloor Concerts, and Radio Sandbox. Other projects in the works include: a collaboration with the Winnipeg Classroom Guitar Society & the Winnipeg Classical Guitar Society; a creative band project with educator Steve Denby at JH Bruns Collegiate and composer Peter Meechan; and a collaboration with Flipside Opera highlighting the famous Manitoban, "Bloody Jack" Krafchenko.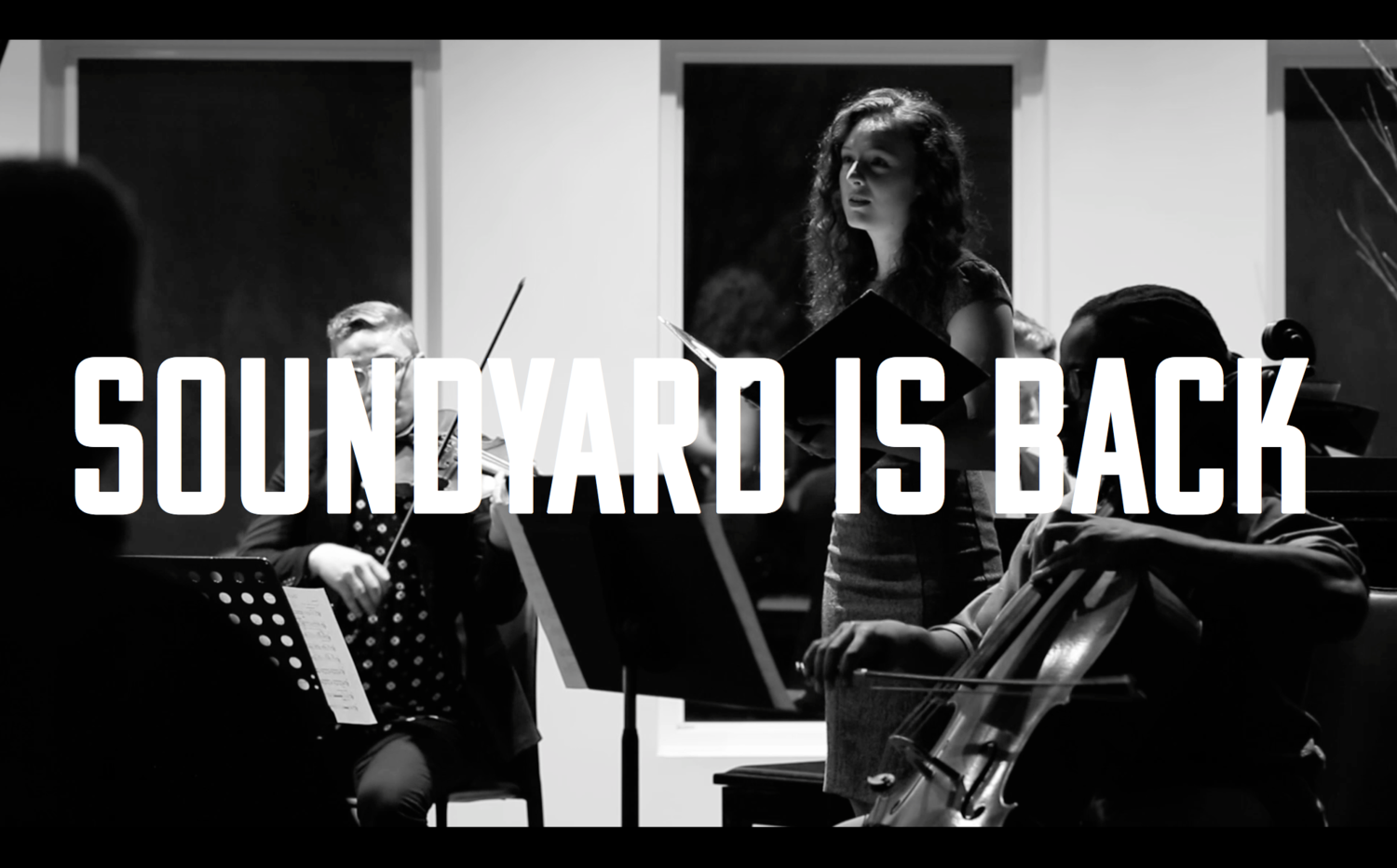 SOUNDYARD STRINGS
POSTPONED! (scheduled for September 18, 2020)
Socially distanced outdoor location near R3L1R5 (location provided to ticket-holders)
SOUNDYARD is back this fall with their first outdoor concert in Winnipeg. Find your tickets here ($1-$50 by pay-what-you-can subscription) or $20 at the door (contact SoundYard for location).
As part of our GroundFloor Concerts initiative, this event has been sponsored by GroundSwell.
All Tomorrow's Oceans
Co-presented with send + receive: a festival of sound
Friday, October 2, 2020
ONLINE @ 7PM CDT
This live-streamed multimedia presentation includes an intercontinental collaboration between legendary composer Carl Stone and Tokyo-based singer, songwriter, and improviser Akaihirume; the live-streamed debut of All Tomorrow's Oceans, an enveloping audio-visual performance by artist and musician Xuan Ye; an excursion through the choral landscapes of Sarah Jo Kirsch; and a towering, outdoor adaptation of Dimmer Switch by Colby Richardson.