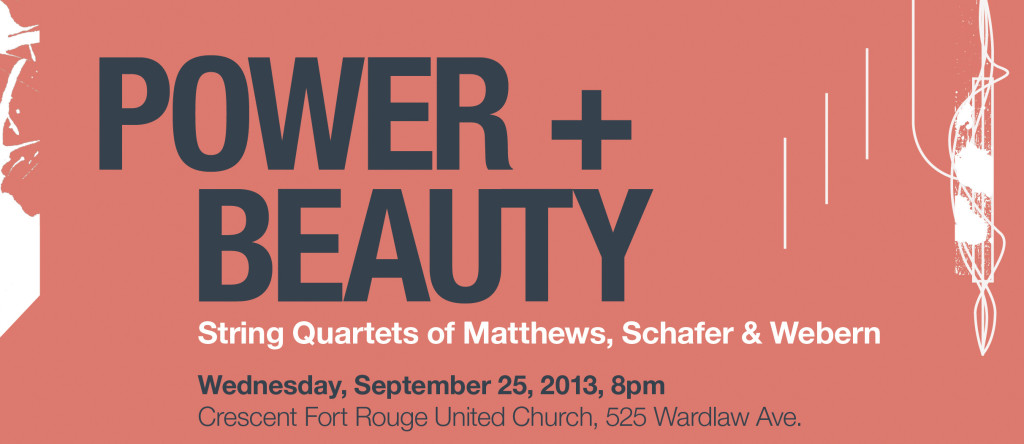 Wednesday, September 25, 2013, 8pm
Crescent Fort Rouge United Church
525 Wardlaw Ave.
Dynamic and passionate, the Clearwater String Quartet opens our 2013-14 season with an extraordinary concert juxtaposing intricately wrought miniatures with Canadian masterpieces. This is a rare opportunity to hear R. Murray Schafer's stunning String Quartet No. 9 with the seminal Six Bagatelles of Anton Webern and two original works by GroundSwell curator Michael Mathews. The Clearwater Quartet, comprising Winnipeg Symphony principals Gwen Hoebig, Karl Stobbe, Daniel Scholz and Yuri Hooker, will amaze you with its incredible musicality and captivating sound.
Curator: Michael Matthews
Featuring: Gwen Hoebig, violin | Karl Stobbe, violin | Daniel Scholz, viola | Yuri Hooker, cello
Tickets
$24.50 Adults | $19.50 Seniors | $13.50 Students
Subscribe now and save 65% off the regular ticket price! (Earlybird price available until September 25)
Complete ticket information here.