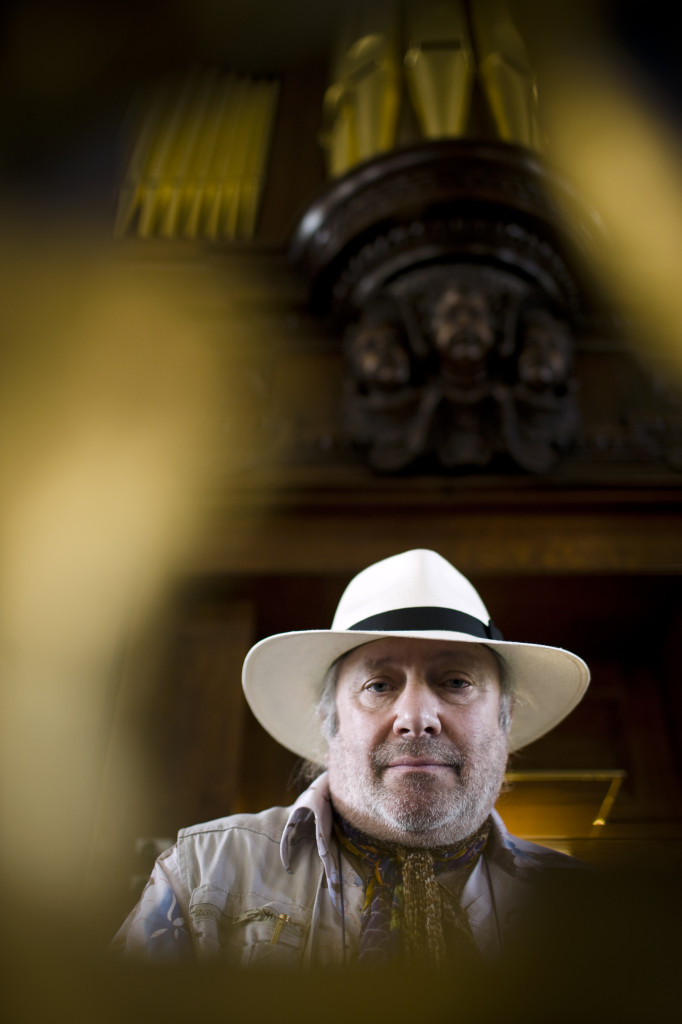 send + receive: a festival of sound v. 15 presents in partnership with GroundSwell
Charlemagne Palestine: Schlingen Blängen
Saturday, October 12, 2013, Doors 7pm | Show 7:30pm
$15 | Crescent Fort Rouge United Church, 525 Wardlaw Ave.
Charlemagne Palestine will present his earth-shaking solo for pipe organ Schlingen-Blängen at the 15th edition of send + receive. A contemporary of Philip Glass, Terry Riley and Steve Reich, Palestine is a highly influential experimental composer, performer and visual artist. With his piano and organ works, Palestine has developed a highly individual aesthetic centred on layered overtones and electronic drones, which build and change gradually, gently harmonizing. What we hear seems to be an excerpt from a continuum that may well ring for eternity, an infinity extended present that makes past and future dissipate.