All GroundSwell—Live concerts are pay what-you-can; how-you-can. Tickets are available online, at the door by cash or cheque.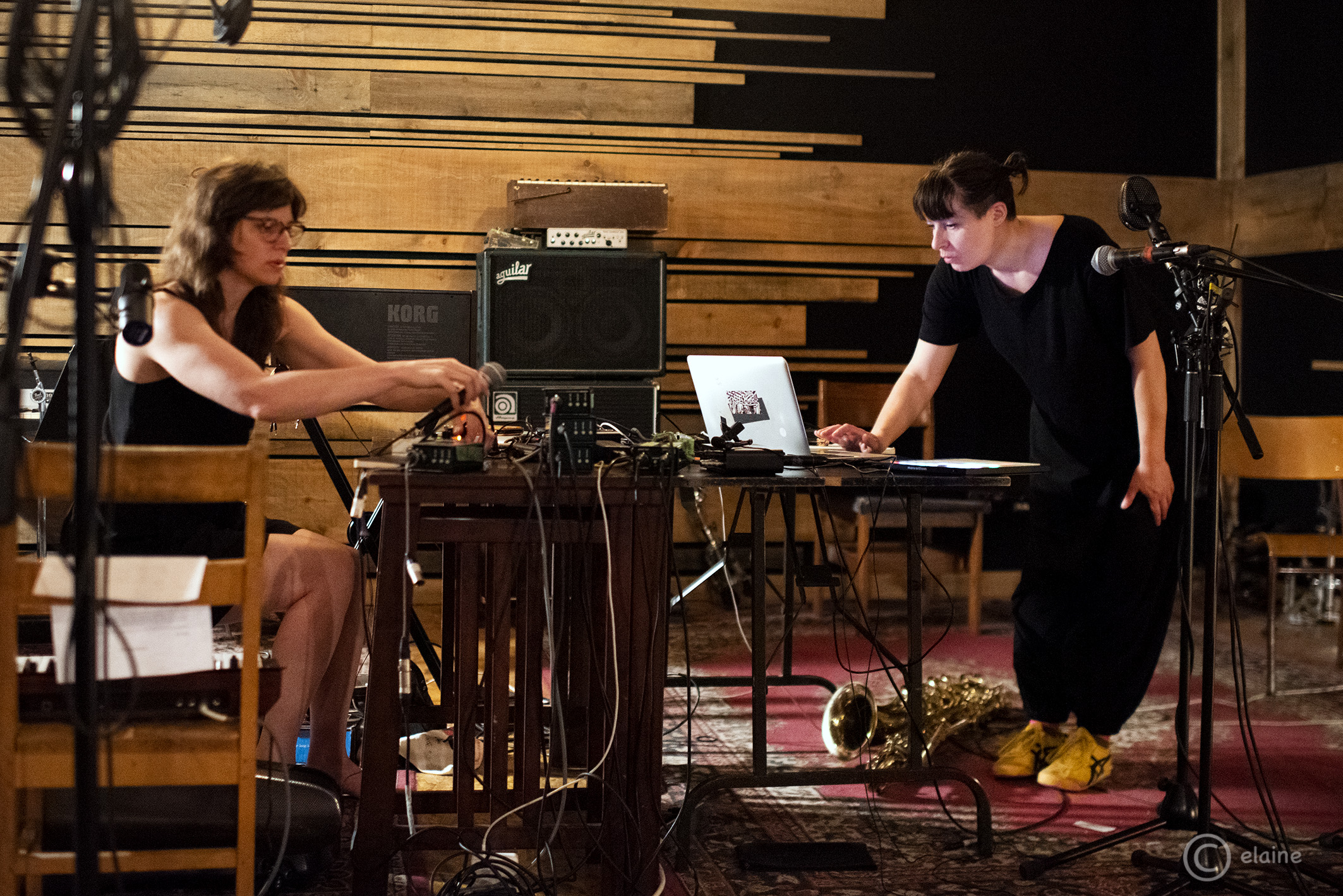 From experimenting in abandoned buildings to performing in concert halls around the world, Ida Toninato and Jennifer Thiessen cultivate an ongoing conversation in sound. The unexpected union of baritone saxophone and viola d'amore, with opposing idiomatic timbres and tendencies, provides fascinating material for creative debate and surprising agreement. Unconcerned with genre, scene or definition, these two skilled musicians confront the contrasts of their individual instruments to speak and listen dynamically. Active in contemporary, classical, improvised, pop and baroque musics, Toninato and Thiessen share a desire to create honest new sounds. They met in Montreal in 2010 as members of the on-stage quartet in La La La Human Steps' final show, New Work, and have since worked together with dance, film and sound artists in addition to their own diverse projects. This duo is their treasured tête-à-tête.
Winter[City]Speaks is Toninato/Thiessen's second composition-improvisation project after their 2019 JUNO- and OPUS-nominated album The Space Between Us (Ambiances Magnétiques label). An immersive sound experience, this new work expands the duo's reverberant acoustic palette of violas and saxophones to include field recordings, voices, electronics, live processing, and original texts in French and English, to explore the cycle of death and rebirth as manifested by the experience of winter. Imagine the sounds of snow and ice in urban, natural and internal landscapes, expressed in sonic textures, ambient improvisations and experimental songs: this is Winter[City]Speaks.  
Toninato/Thiessen created a "meta-podcast" piece reflecting the beginning of the creation process of this work for Festival RE:FLUX (Moncton), released online in May 2021. The creation, performance and recording of this project is supported by the Canada Council for the Arts. 
Guest-curated for GroundSwell by Jennifer Thiessen & Ida Toninato.