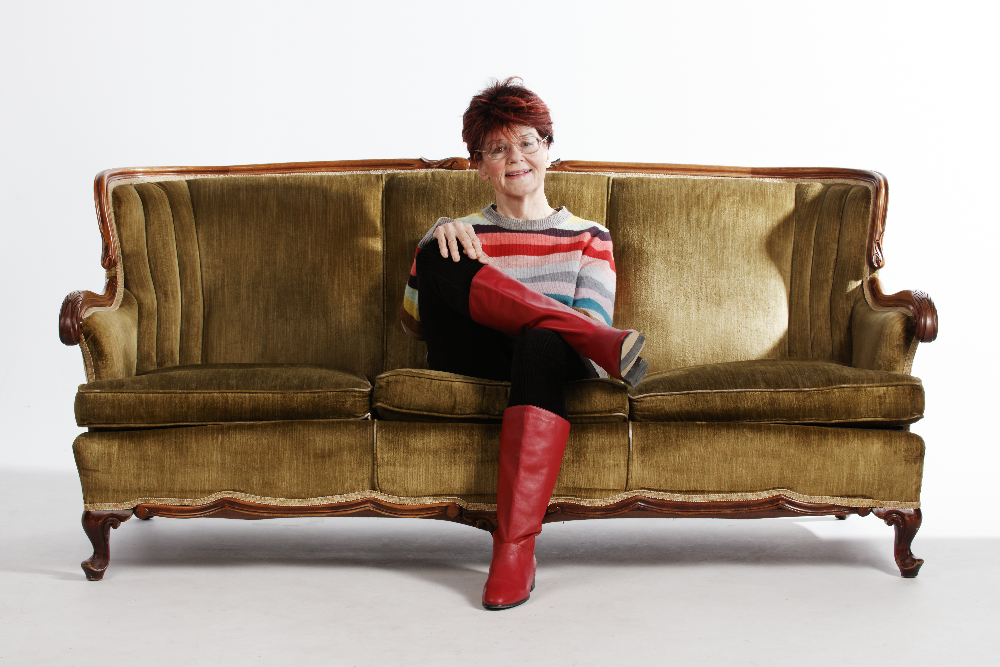 Described on Bravo TV News as a national treasure, Diana McIntosh has a very active career as a distinctive, original, witty, and innovative composer/pianist/performance artist. She has a dynamic stage presence, and has performed throughout Canada, widely in the USA, and in England, Scotland, Ireland, France, Portugal and in October, 2002, she gave 3 performances in Nairobi, Kenya, and she is regularly heard on CBC Radio. Among her commissions for new music are works for orchestra, chamber ensemble, vocal, choir, instrumental soloists, dance, mime, electronics, and theatrically oriented music. The Winnipeg Symphony Orchestra commissioned two of her best known orchestral works, 9 Foot Clearance (for piano and orchestra), and Through the Valley: Milgaard (for pianist/narrator and orchestra) for its New Music Festivals.
Her specialty these days is writing and performing theatrically oriented works – for herself and for others to perform. In 2008 she received 2 commissions from the CBC. One was for a piano Prelude and Fugue for performance at a gala concert in Toronto in honour of Glenn Gould's life and legacy. The other was to write a theatrical work, Prodigies of the Nose, for speaking/playing pianist and percussionist which she and percussionist Beverley Johnston premiered in the Heliconian Hall, Toronto. The whole concert – all new music by McIntosh – was recorded by CBC Radio and broadcast nationally. Bravo-TV and CBC-TV have each done 2 profiles on McIntosh and her music. Two of these may be seen on her website – www.dianamcintosh.com.
Diana founded and was Artistic Director of Music Inter Alia in 1977, the first new music series in Western Canada, and is at present an artistic co-director of GroundSwell. Three CDs — The Original McIntosh, Another Byte of McIntosh and a recent Canadian Music Centre release on Centrediscs, Pinnacles, and a video, Serious Fun With McIntosh, all feature McIntosh's work exclusively, and many of her works are included on CDs of other performers.