GroundSwell—Learn: education & outreach activity
A highlight for 2023-24 will appear in our dis/Organized Sound Series. This year, GroundSwell offers its audience free, pre-concert Soundwalks at three of its shows. "A soundwalk is any excursion whose main purpose is listening to the environment. It is an exploration of our ear/environment relationship, unmediated by microphones, headphones and recording equipment. It is an exploration of what the 'naked ear' hears and how we relate and react to it. A soundwalk opens our ears to the sounding details of a place and listeners notice the unique soundscape characteristics of a location." [Gabriel Villota Toyos, Soundwalking as Ecological Practice]
GroundSwell is offering guided Soundwalks in three different locations on October 11, 2023, April 30 and May 22, 2024. Join Dr. Suzu Enns, instrumentalist, clinician and community music facilitator for pre-concert Soundwalks, starting at 6:30PM (weather permitting). See gswell.ca for details.
GroundSwell is planning creative education projects with children and youth in collaboration with the WSO's Sistema Winnipeg and the Louis Riel School Division. There will also be a range of sessions for students at the Desautels Faculty of Music as well as our usual partnerships with send + receive: a festival of sound and the Winnipeg Film Group.
Send+Receive October 8th 2022
Our October 8th concert features Japanese instrument builder and sound artist FUJI||||||||||TA, as well as the duo of Greek composer Yannis Kyriakides and guitarist Andy Moor, who continue their exploration of Greek rebetika. For their performance of Orbital, Moor and Kyriakides are joined by Theresa Thordarson (piano); Ben Reimer (vibraphone); Gage Salnikowski (violin); Nathan Krahn (cello); and Jennifer Thiessen (viola).
Presented in collaboration with Send + Receive 
Asper Centre For Theatre and Film at University of Winnipeg
400 Colony Street
$20 or Pay What You Can | 7:00pm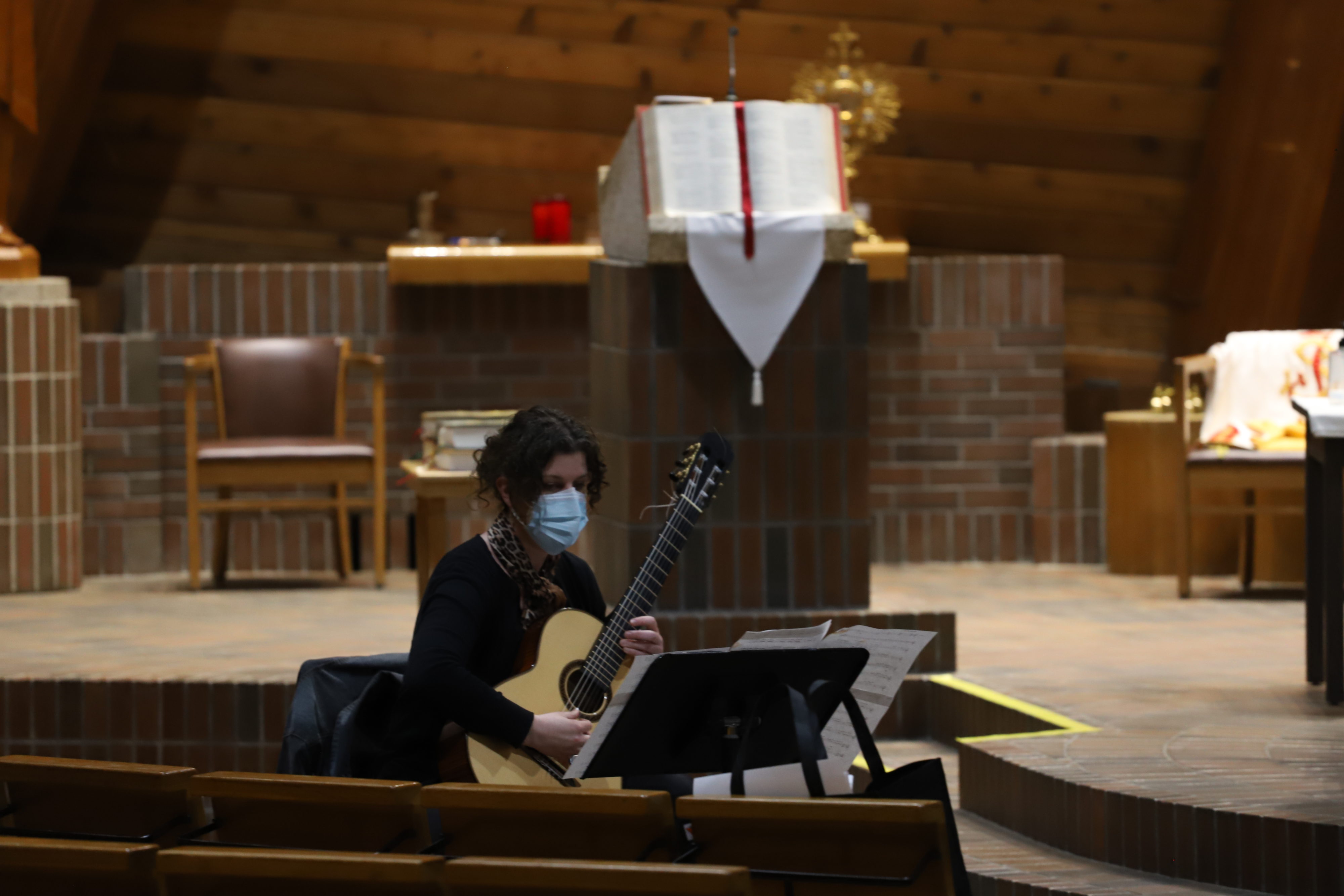 Halifax-based guitarist Emma Rush was in Winnipeg as a guest of the Winnipeg Classical Guitar Society on May 14, 2022. Over the past decade, Ms Rush has established herself as one of Canada's preeminent classical guitarists. Known for her innovative programming and powerful stage presence, along with her warm sound and virtuosic technique.
Read More »