GROUNDSWELL LINKED is a collection of digital content from radio shows to videos, and much more, made accessible to all our patrons.
GroundSwell—Linked: online and on air activity
We are excited to revive our video recorded Curator Conversations in 2023-24. Each curator will discuss the ideas and inspiration that went into their programming and provide insights into how they approach curating a contemporary music concert.
And, once again, all of GroundSwell's concerts in 2023-24 will be video recorded, edited and presented on our Vimeo channel. These videos are uploaded approximately four weeks after each live concert date and available with no pay wall. And don't forget, video from the past three seasons, including concerts, mini curations, and archival content are still available online.
GroundSwell Linked 2023 Concerts
EXPLORE OUR LINKED PAGES 
RADIO – coming soon!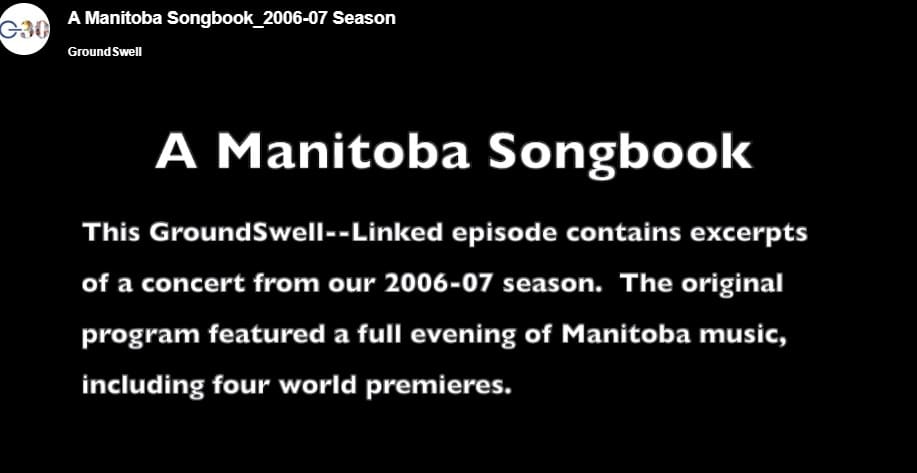 A Manitoba Songbook, January 12, 2007. Full concert featured all Manitoba music and four world premieres. Performers: Charlene Pauls, soprano; Ian Hodges, guitar; Laurel Ridd,
Read More »