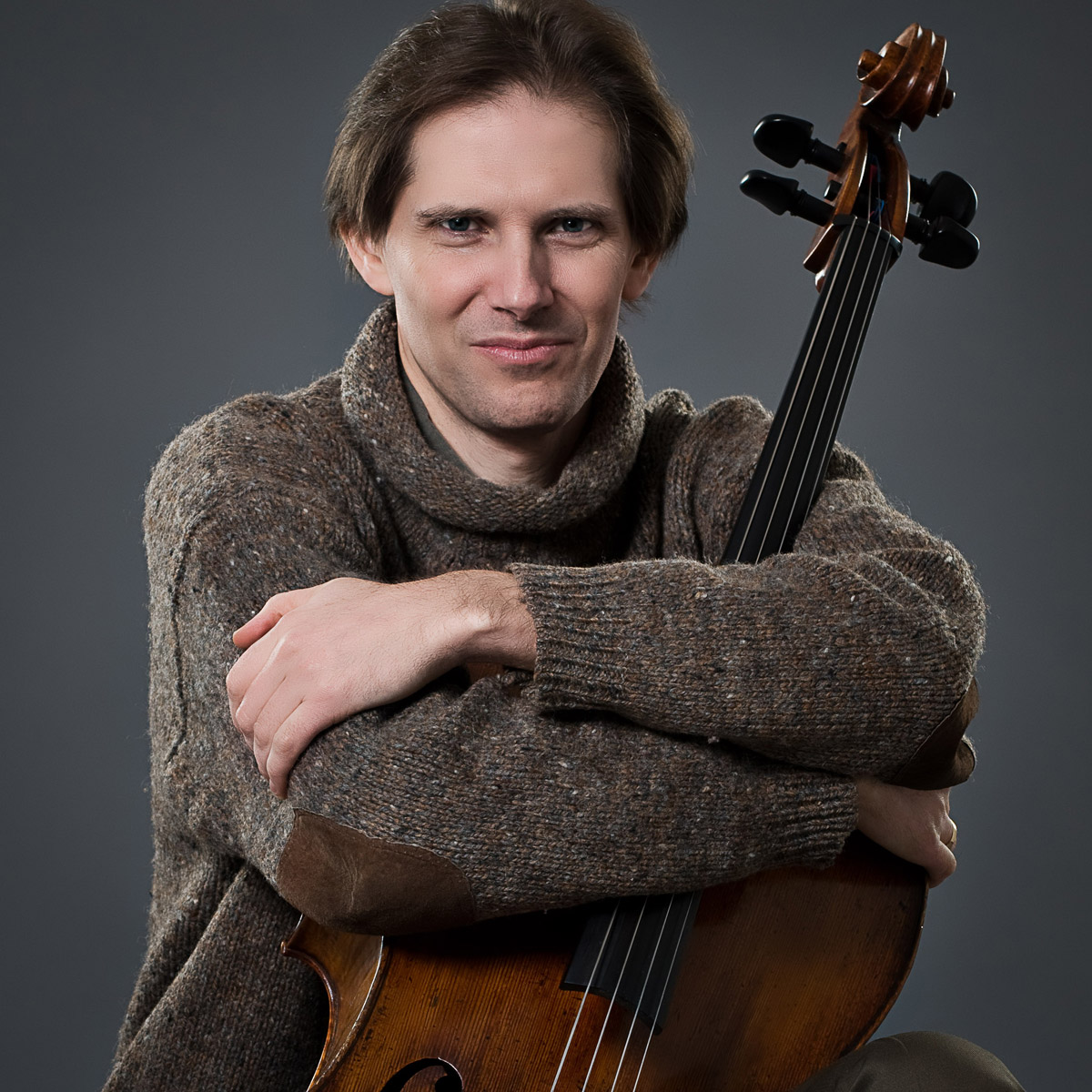 GS5: Strings Attached
Wednesday, May 22, 2024, Canadian Mennonite University, Laudamus Auditorium 
Paul Marleyn, cello
Delve into chamber music's rich tapestry with a selection of contemporary and 20th-century compositions. In this exceptional evening, experience the diversity of musical imagination brought to life through the hands and strings of our performers: Ethan Allers, Dimi Kreshchenskyi, Elise Lavallée, Paul Marleyn, Elation Pauls, and Karl Stobbe.
Our evening begins with Webern's String Trio, Op. 20, a pioneering foray into modernism that delicately challenges and sets the innovative tone for the concert. The ambiance then becomes intimate with Witold Lutoslawski's Sacher Variation for solo cello, a masterful display of the cello's emotive capabilities. This theme of introspection is seamlessly carried through Chan Ka Nin's Soulmate, another solo piece that delves deep into the resonance of the cello. Reintroducing the ensemble, Michael Matthews' String Sextet, written especially for this concert, weaves intricate melodies into sparse textures.  John Cage's iconic Five for 5 instruments serves as a pivot, challenging the boundaries between music and silence, known and unknown, with its avant-garde brilliance. Ana Sokolovic's Vez then immerses us in a rhythmic universe echoing with Slavic motifs.
Curated by Michael Matthews
All concerts start at 7:30PM and are pay what-you-can, how-you-can. 
Join Dr. Suzu Enns,  instrumentalist, clinician and community music facilitator for a pre-concert SoundWalk, starting at 6:30PM (weather permitting).